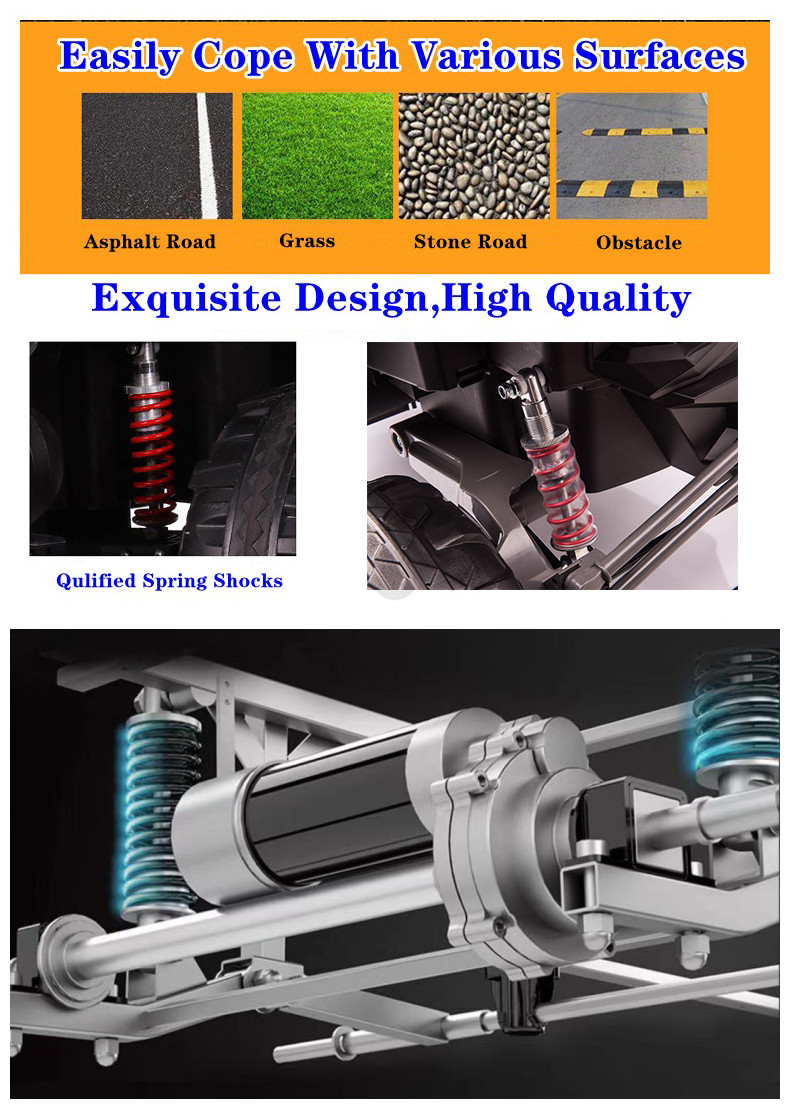 How to ride smoothly on all kinds of Surfaces ?
When we riding our electric car, we frequently various surfaces road.And it will be an obstacle, we cannot ride smoothly or pass. Orbic Toys committed to make children comfort, safety and also parent can be relax. We constantly communicate with our engineers, we are thinking about how to develop a suspension system to solve this problem.
Through our effort, our engineers develop a four wheel suspension system, which highly simulated our real Automobile. This system with qualified spring shocks, we can pass complicated road easily. We can cope with Asphalt Road, Grass, Stone Road, Obstacle and so on......
We will keep effort on our product and make better and better.
---
Post time: May-20-2021