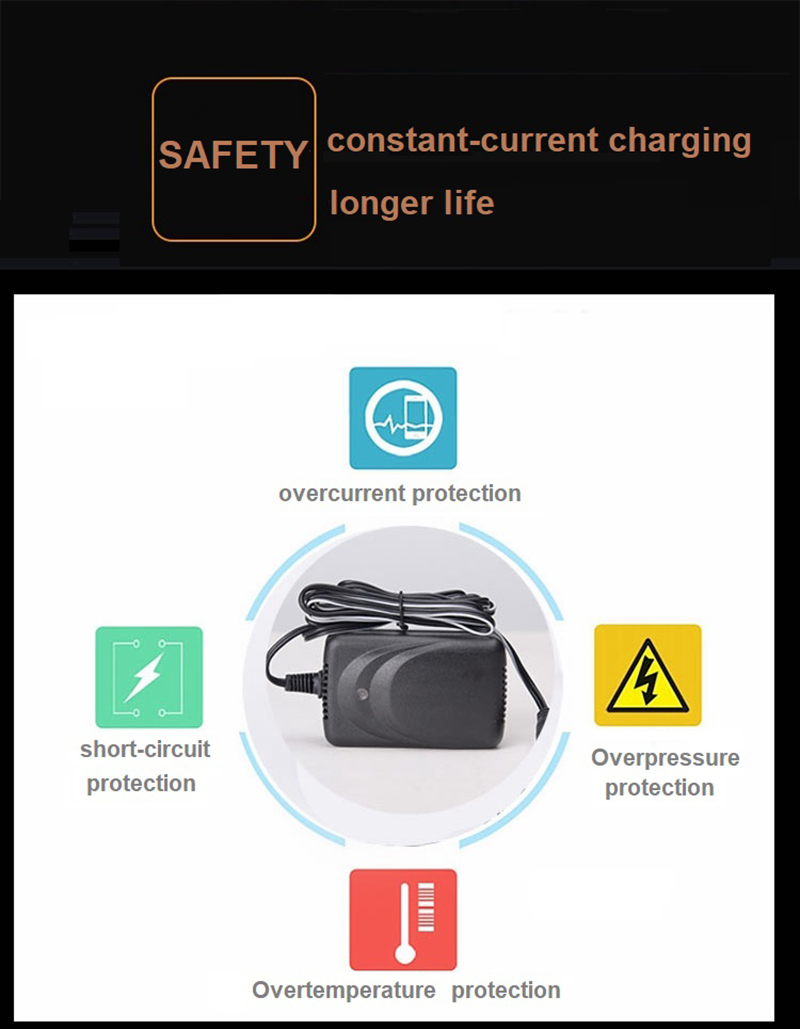 Not all chargers are the same quality as ours.
Our chargers: Pure copper wire, safe and reliable. The material is environmentally friendly, resistant to folding and falling. Exclusive heat dissipation hole, reduce heat generation, safer and more stable.
Our chargers: Mature technology, modern production equipment, strict product testing.
Our chargers: High quality ABS flame retardant material shell, completely non-toxic.
Our chargers: Specifications are: 6V500MA, 6V1000MA, 12V500MA, 12V700MA, 12V1000MA, suitable for various models.
If your car can`t charging, there may be three reasons:
1. The charger is broken, for example, the indicator light of the charger is not on.
2. The battery of the car is broken. For example, when the car is not in use, it needs to be charged once a month, otherwise it will be left in the battery for a long time.In the state of power loss, it will not be able to charge, or the battery capacity will become very small. When the battery is in a state of power loss, the charger will display a green light, and it will not be able to charge, indicating that a new battery needs to be replaced.
3. The charging port is broken.
---
Post time: May-19-2022